The global poultry industry is facing a multitude of challenges as it strives to meet the ever-growing demand for food while transitioning to more sustainable and welfare-friendly practices. One of the foods with great dietary importance, being an affordable and accessible source of protein, is eggs. However, commercial egg production has an impact on the environment and there is a rising focus in the industry on lowering that footprint. In addition to the industry's focus on the environment, consumer demands have also shifted to focusing on animal welfare, sustainability, and ethical farming practices. To address these challenges and cater to the evolving needs of the industry, Tecno Poultry Equipment S.p.A., the leading Italian manufacturer of aviary systems for commercial egg production, is contributing to a successful transition towards modern and sustainable solutions.
Aviary Systems: A Sustainable and Ethical Solution
Aviary systems have emerged as a more sustainable and animal-friendly alternative to traditional cage systems. These systems provide hens with ample space to move around and provide access to natural lighting to improve quality of life and raise healthier and happier hens. The positive impact on animal welfare translates into increased productivity and higher-quality eggs, leading to enhanced profitability for farmers. Tecno Poultry Equipment offers a comprehensive range of aviary systems and turnkey solutions that are not only best-in-class but also designed to support the transition of poultry farmers to more sustainable and ethical practices.
 Agratec supports the thriving Polish market
The Polish egg production market is currently undergoing a transition towards aviary systems, driven primarily by market demand and increasingly stringent European regulations. There is a growing interest in cage-free solutions and, consequently, an increasing demand for high-performing aviary systems. As Tecno's extensive range of aviary systems and turnkey solutions are well-suited to support poultry farmers of all sizes in this transition, they are experiencing a rising demand in the market. Tecno's aviary systems not only meet these demands but also provide farmers with a competitive edge in the industry.
Through a strategic partnership with Agratec, Tecno is leveraging its expertise and providing customer-centric services to Polish customers. The close collaboration enables Polish farmers to benefit from Tecno's innovative solutions and contribute to the ongoing transformation of the poultry industry.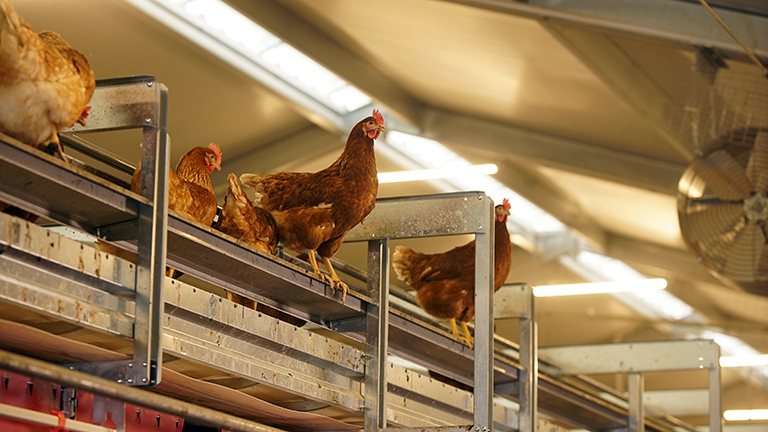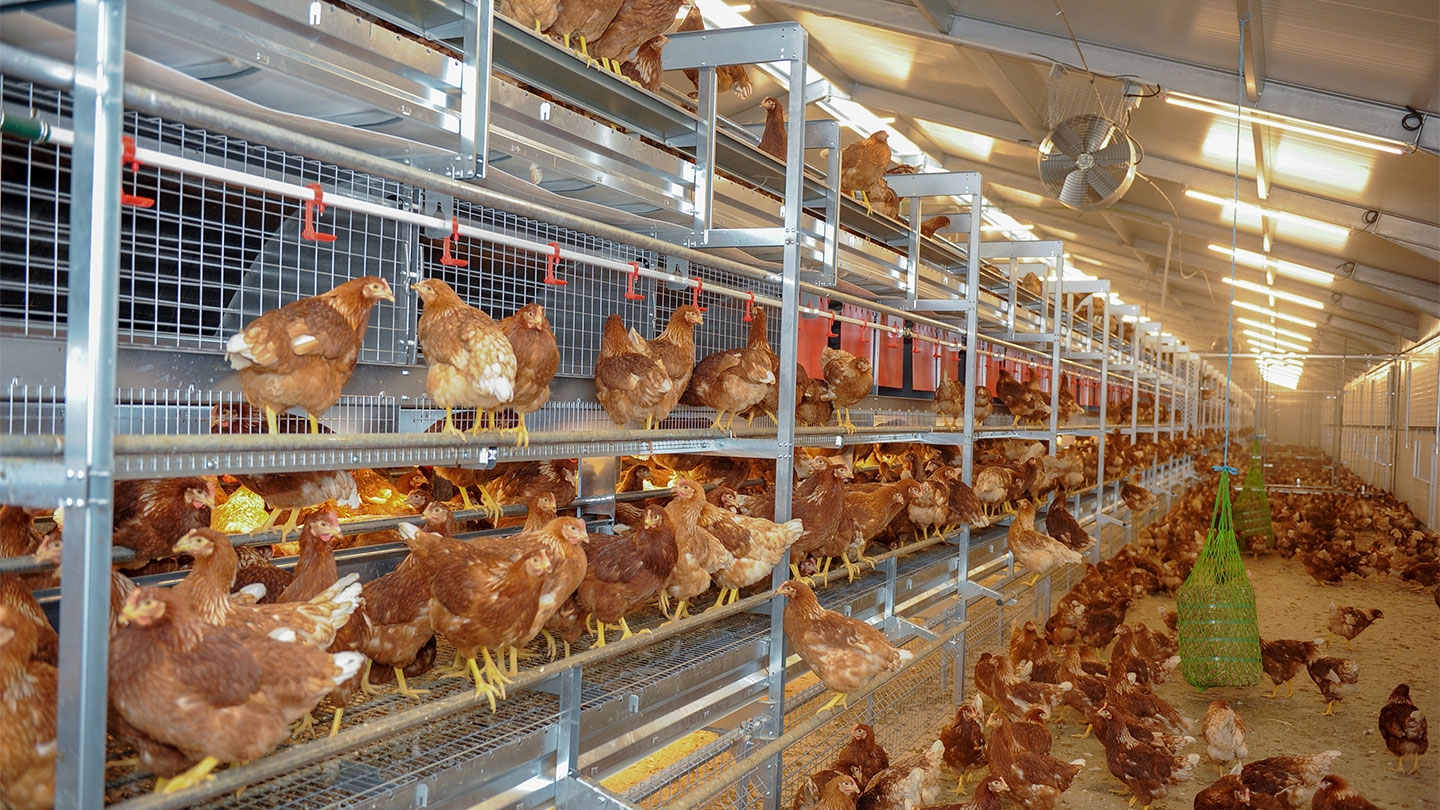 Serving Customer Needs
Tecno Poultry Equipment always focuses on meeting customer needs and strives to be at the forefront of industry trends and demands. They actively listen and respond to individual customer requirements to identify the right solution for each farmer. Their commitment and attention to detail are deeply rooted in DNA of the company. With one of the most extensive product ranges in the industry, Tecno enables its customers to customize systems to their specific needs, ensuring optimal egg quality and quantity.
Improving Animal Welfare and profit for farmers
Recognizing the importance of animal welfare in the poultry industry, AGCO, Tecno's parent company, established an Animal Welfare Advisory Panel in 2021. This panel brings together diverse perspectives from end customers, producers, retailers, and academia to provide independent advice and review of AGCO's animal welfare efforts. By prioritizing animal welfare, AGCO and Tecno are working to align improved welfare with increased performance. The goal is to develop smarter solutions to address the industry's challenges and connect customers with their systems for better insights, increased productivity, and higher profits.
The Eggsperience: Tecno's Commitment to Excellence

Tecno Poultry Equipment is committed to standing alongside its customers from the initial idea to installation, and after installation to keep the systems running optimally. By ensuring that hens have the right environment to thrive and reach their highest potential, Tecno is committed to delivering customized solutions that meet the demands of cost-effective egg production, food safety, sustainability, and animal welfare. With its expertise and customer-centric approach, Tecno enables farmers to focus on caring for their animals while delivering strong business performance.