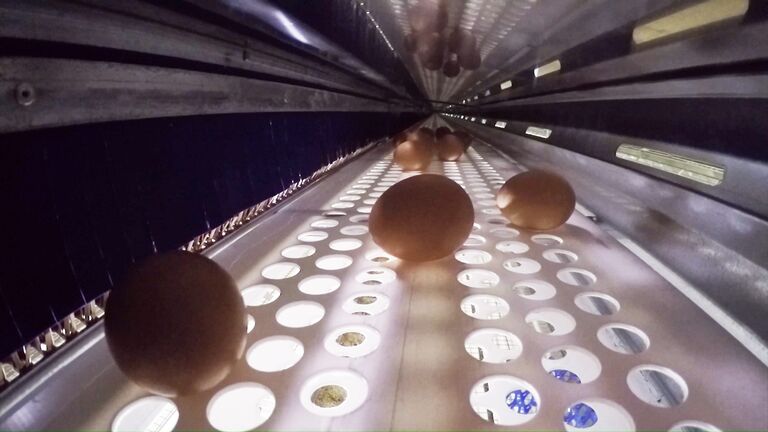 Cutting-edge solutions and accessories for layers and pullets, designed to maximize your system. A wide choice of equipment for layers, from the first day of life until the end of the production process: automated and computerized systems for watering, feeding, egg collection, air conditioning, cleaning and much more.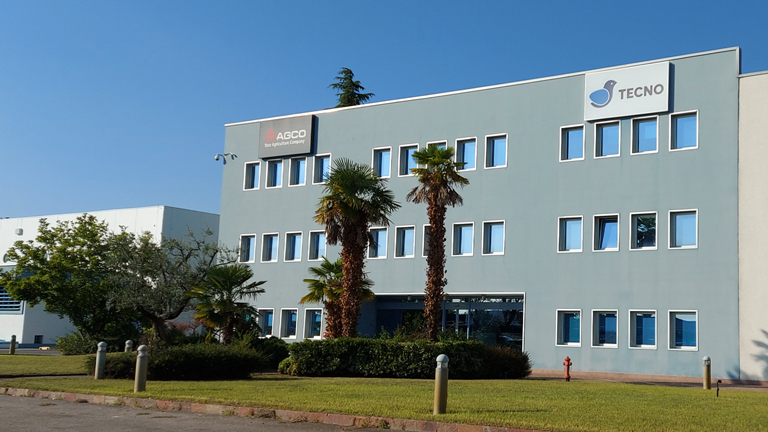 Your operation is one-of-a-kind. We're here to stand with you from idea, to installation and beyond. To make sure you have the right system and support for your farm.
Manure Removal
Keep the system clean and disinfected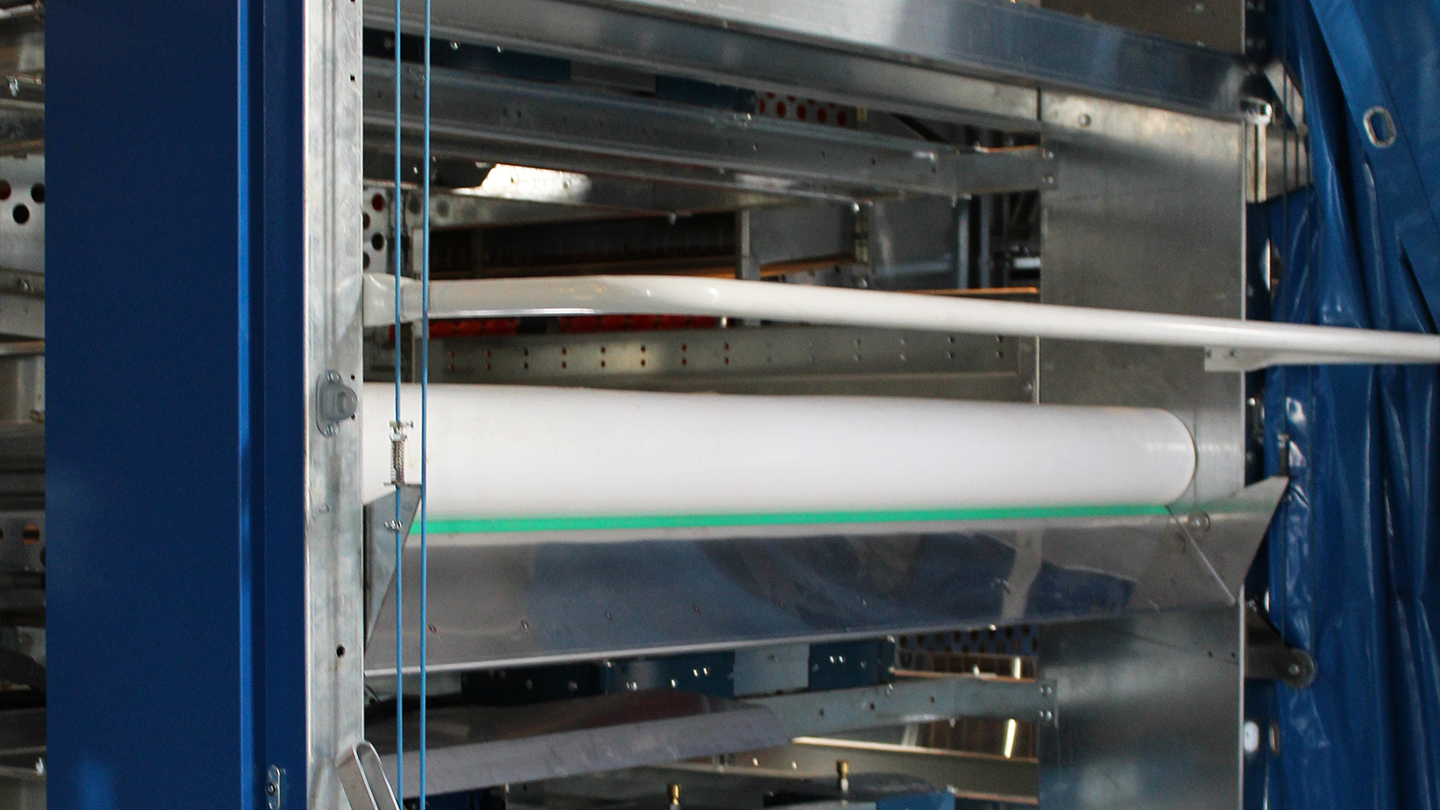 Manure Removal
Keep the system clean and disinfected
Highlights
Scraper cleaning system
Deep manure cleaning system
Belt cleaning
Manure conveyor belt system for removal of droppings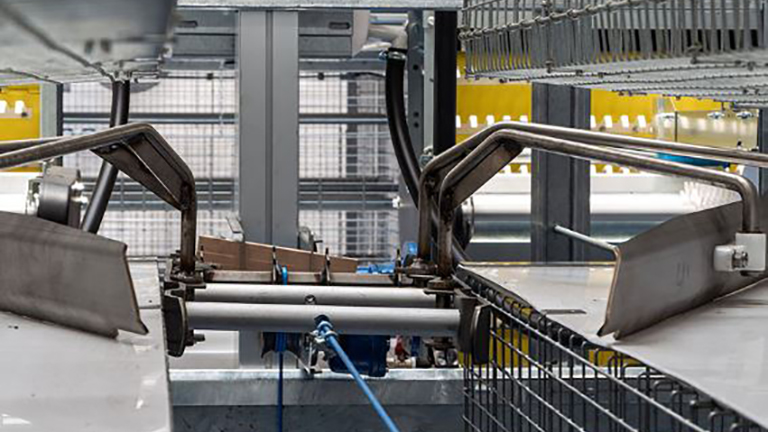 Intermediate cleaning system
Scraper
Drops the manure from the tapes above the intermediate floors through the central space of the system. It includes drive motors with differentiated power depending on the length of the system. In addition, it is equipped with return pulleys, micro-end-run, cable-cleaning, rope-safe system and a stainless-steel scraper for each intermediate level. This simple and reliable type of scraper and its guiding feature between the baskets are the subject to a patent.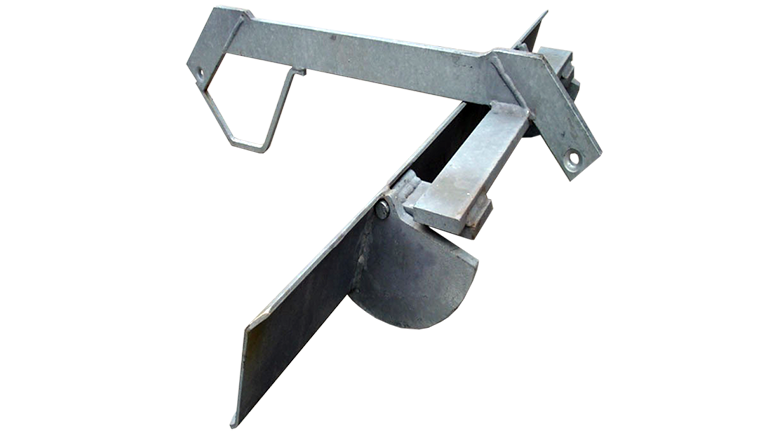 Deep Manure Removal
This system is for cleaning the pit and removing the droppings underneath the system. The scrapers are sized according to the size of the pit, allowing daily or periodic cleaning to be carried out. Depending on the requirements the discharge of the droppings in the head pit or the loading on transport it is either done using screws or stable-like chains.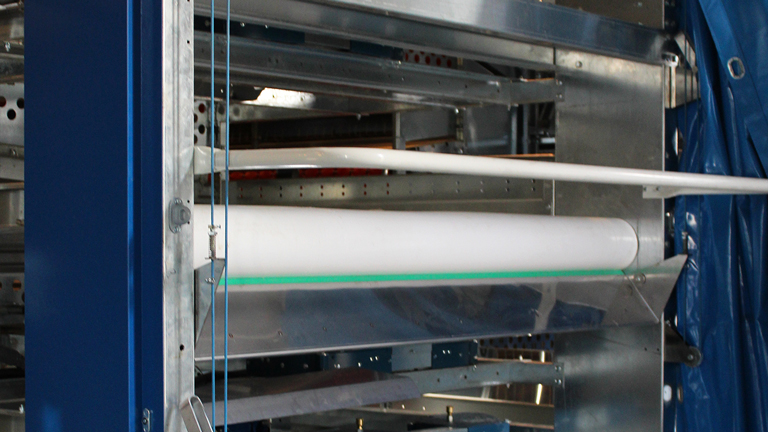 Belt Cleaning
Test and counter-bed for cleaning allow the droppings to be towed to the head of the shed. The return of the belts takes place by means of a screw which reduces and facilitates the normal operations of cleaning and maintenance of the belts.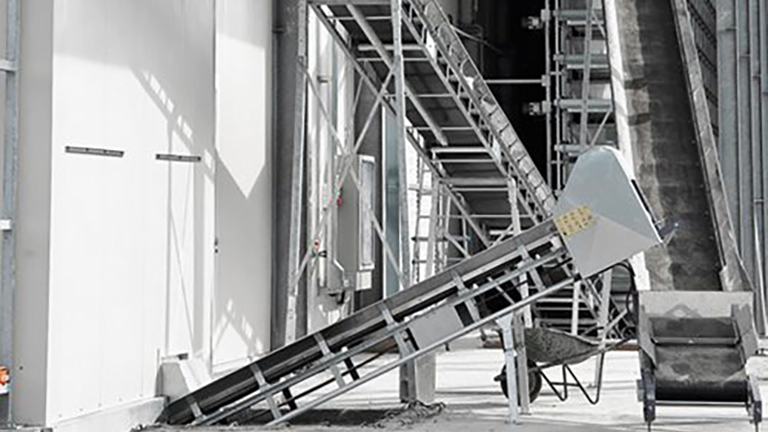 Manure Conveyor
Conveyor belt system for the removal of droppings from the head of the system and loading onto transport or in drying system tunnel TDS. Cleaning times are reduced due to the high speed of the belt and ventilation. The channel inside the shed can be covered by iron platforms.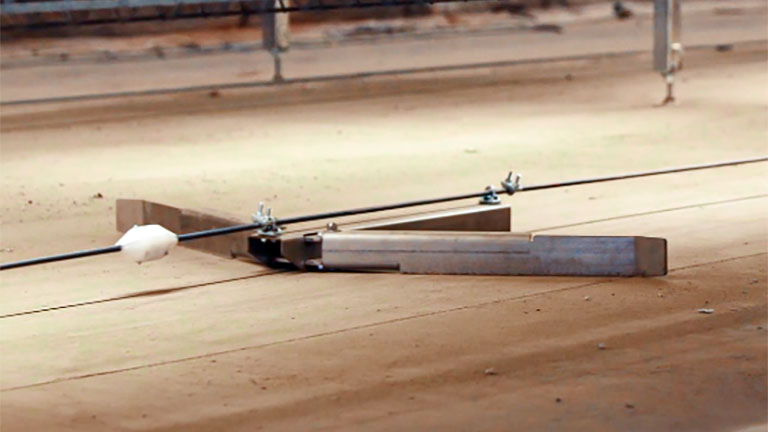 Scraper Under
This accessory allows the optimal thickness of the bedding and avoids deposition on the ground.