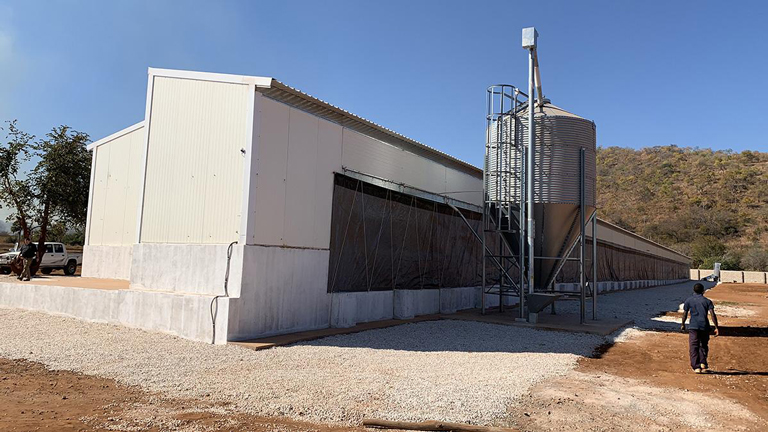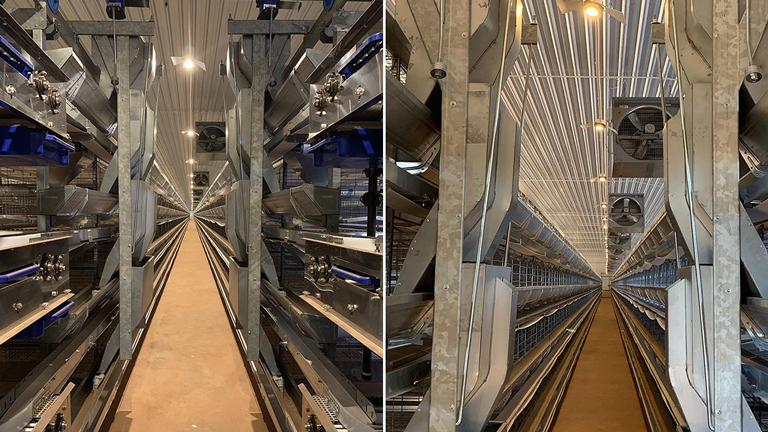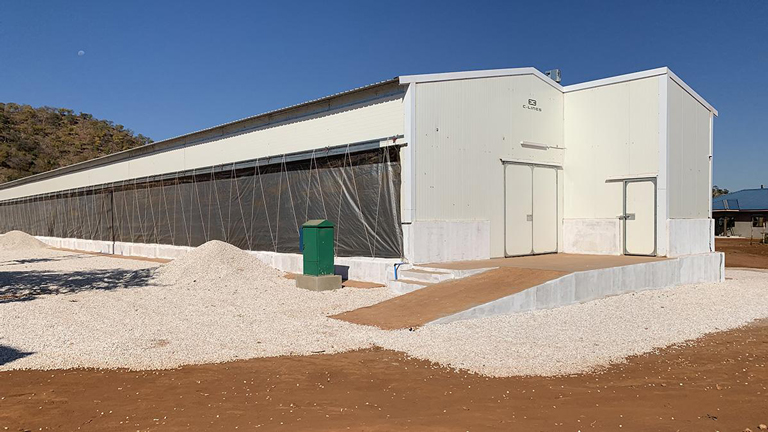 Tecno turnkey egg production equipment solutions are ideal to optimize the space and volume of the farm area available. As happened in Africa, where Tecno advised Shimabala Hill View Farm in the choice and installation of a new egg production activity in the Kafue district, 30km south of the capital Lusaka.
Starting from an initially limited knowledge of livestock and the commercial egg production sector, the customer chose Tecno, being enthusiastic about the completeness of the solutions offered, ensuring the best system for their needs, and the clarity of the installation process. It is no coincidence that Tecno systems are natively simple, and qualitatively guaranteed to last with minimal maintenance.
How did we do it?
After an inspection and a feasibility study, with a team of experts we planned the project in order to maximize the space made available by the customer. The simple aim was to obtain a healthy, profitable return on the investment.
The project had a 4-tier system and 3 quantity 113-meter long rows, with a capacity of around 40,000 hens.
We delivered directly to Zambia all the equipment necessary for a perfect construction: UNIVERSAL cages with our highly efficient, and feed saving, hopper feeding system, NIAGARA egg collection system with manure belt cleaning system, drinking lines, ventilation and cooling system, curtains and electrical panel room.
A team of 10 skilled workers, led by the highly experienced Supervisor sent by Tecno, worked hard to make the cages operational in just six weeks. Whilst the entire structure, which houses the equipment solution, from the foundations to the delivery, was set up in about two and a half months from the C-Lines team.
What are the advantages for the customer?
With great satisfaction, the new Tecno egg production system has some really interesting benefits for the client:
Excellent performance of the birds for his first ever commercial egg flock.
Automated solution which means the 40,000 bird operation can be managed by a single person if desired.
Only extra staff required for egg collection, although the plan is to automate this too with a cross conveyor to an egg packing centre.
Bird health is very good and is helped by the reduction of people entering the house thanks to the level of automation chosen.
User-friendly equipment solution, from feeding to egg collection, along with manure handling.
Structure customized according to specific needs which makes optimal use of all space available.
But above all, a quality that resists the test of time, always and in any case. Discover Tecno's turnkey egg production equipment solutions designed to suit your individual needs and requirements by clicking here.