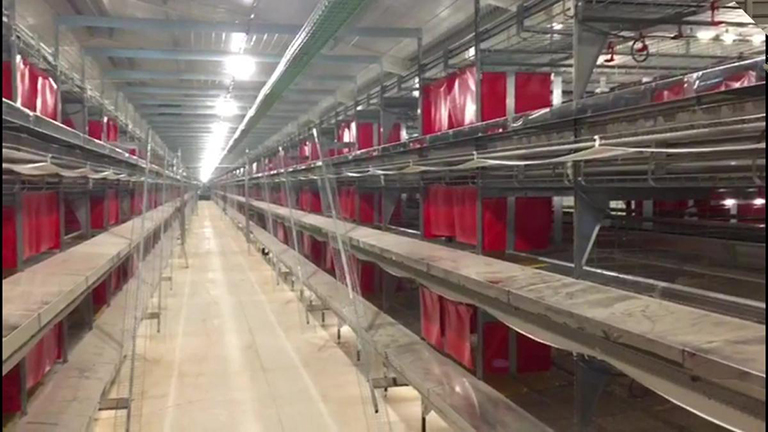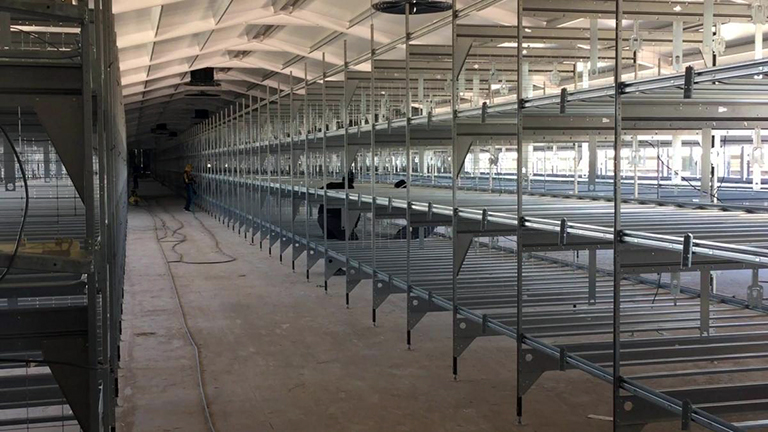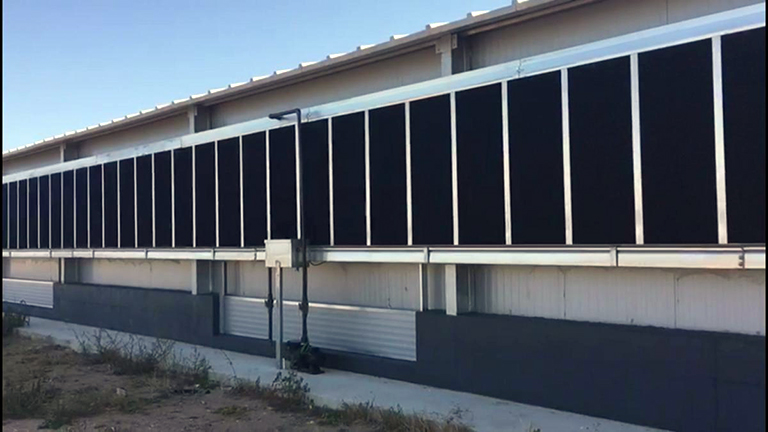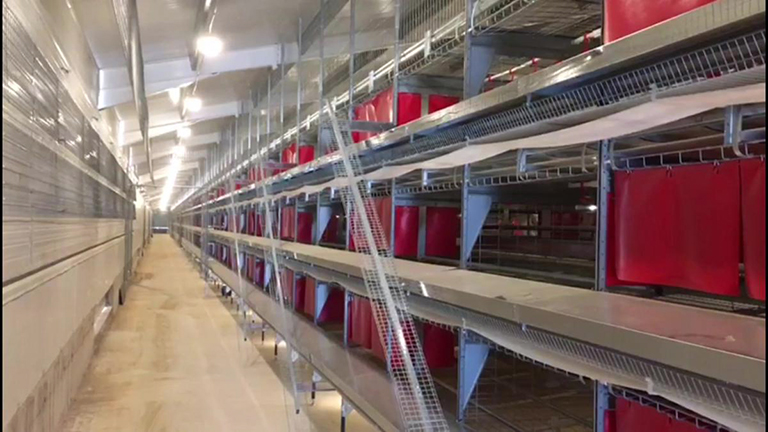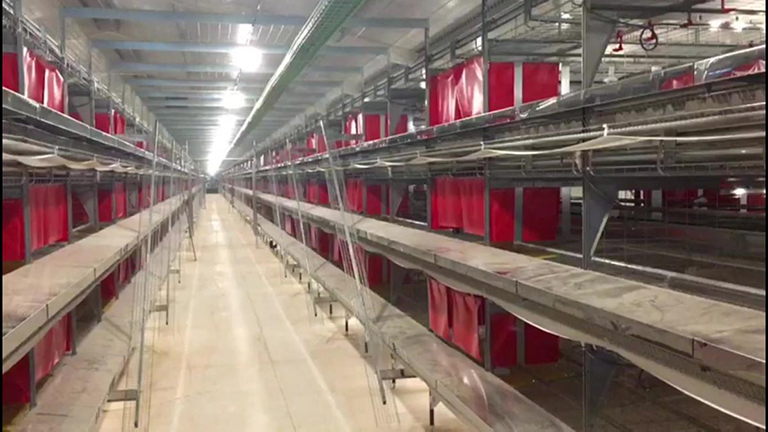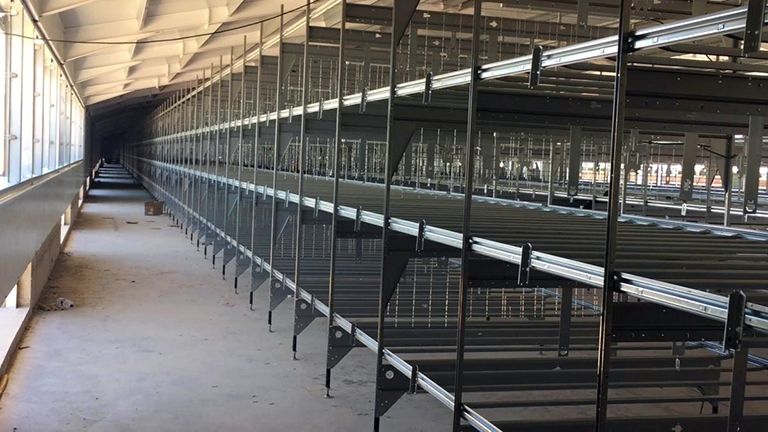 Bailón group is a company from Ricla (Zaragoza) with more than fifty years of experience in fresh egg production. Quality, constant innovation, and the modernization of the processes are their key success factors.
To guarantee this quality Bailón controls the production in all its phases. For this reason, the companies of the group cover the entire supply chain, from rearing to distribution.
Bailon farm, the company of the group in charge of rearing and laying, has origin in the 60s, and is currently the first exporter of eggs from Spain. European countries are the main customers and import 80% of the daily production.
In parallel Bailón group has also made a commitment to birds, which they raise in a responsible way, caring about their living conditions and well-being.
How did we act?
Tecno met the high standards that Bailón group required when the customer had to renew 3 houses, changing from a broiler production business to an egg production business using aviary systems.
VS 224 fit perfectly in this situation thanks to its great versatility, assuring the best number of hens for the available space, while maintaining a high level of animal welfare.
The VS 224 aviary for layers also has the possibility of overlapping at multiple levels, are easy to inspect and resistant to wear, as they are built with high quality components and protections.
What are the advantages for the customer?
The main advantage for the customer was the customization of the plant: our engineers calculated the right height to complete the digging works required to fit the VS inside the existing, normally lower, broiler sheds.
Another great advantage was the possibility to have more eggs laid in an aviary system, in a hen friendly environment.
The products that we supplied were:
system vs224 with 3 row 3 tiers in 2 sheds
system vs224 with 2 row 3 tiers in 1 shed
The systems were complete with: Egg belt inox cover, automatic eggs collection with niagara system, automatic manure collection to a transversal conveyor, water pressure regulators.