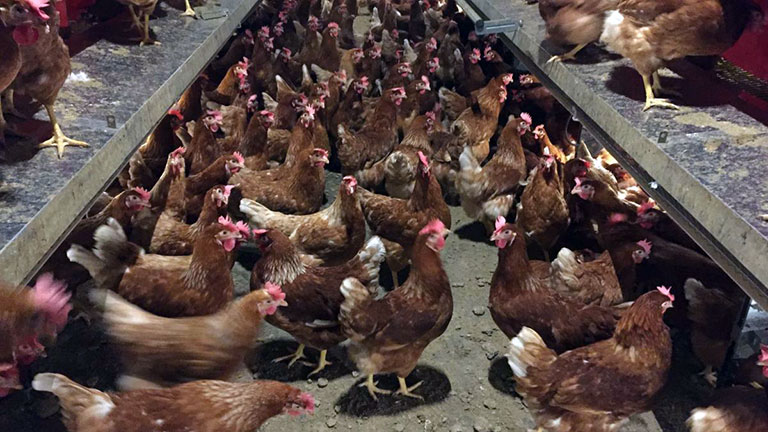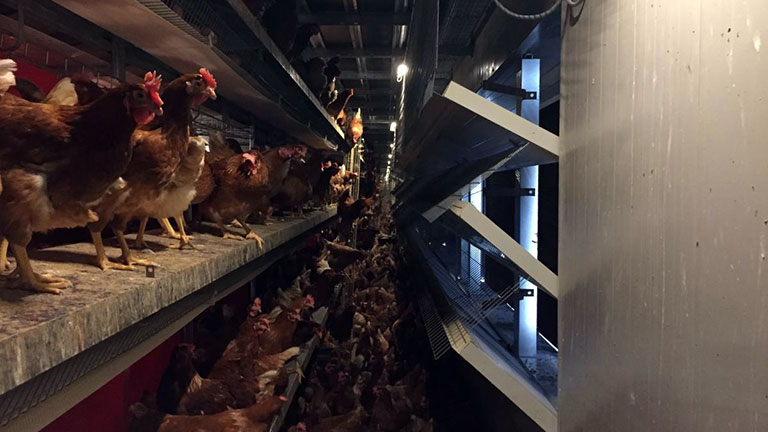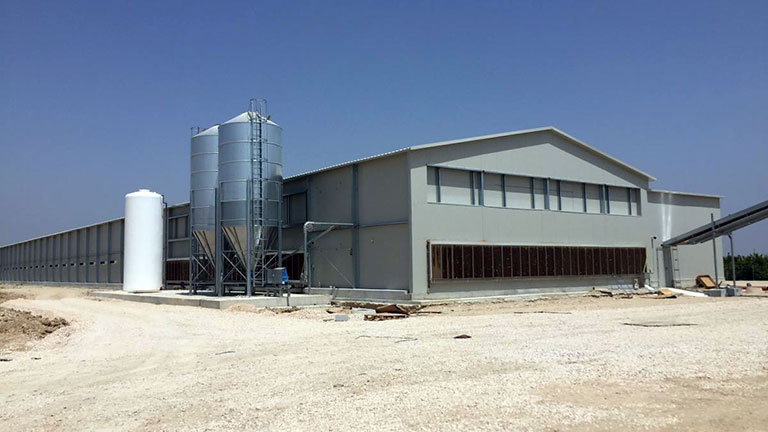 AVICOLA FEREZ is increasing its capacity with a new production center in Abanilla (Murcia) which is starting production in the first aviary designed specifically for free range hens.
Ingeniería Avícola and Tecno have furnished the house with aviary VS224 for 8.000 free range hens, egg cod.1.
How did we act?
We provided a tunnel ventilation system with extractor fans on one side, and motorized roof chimneys, which let in fresh air to improve the ventilation in combination with the opened tunnel inlets at the end of the house. Extra cooling is achieved by means of evaporative panels.
The manure is removed by means of polypropylene belts inside the system, and scrapers on the floor, underneath the aviary, permitting the control of manure volumes and therefore limiting the quantity of ammonia in the air.
The perch lay out allows an optimal mobility for the laying hens at every level. The ventilation system achieves a clean atmosphere, and homogeneous conditions at every place in the shed, which means we see an even distribution of hens all over.
What are the advantages for the customer?
The automatic egg collection system allows the belts to move forward resulting in good distribution of the eggs.
Using load cells, and an electronic water meter, we get the bird's consumption which is centralized on the Macronew computer that also controls ventilation, lighting times and levels, feeding times, etc…too.
All of this contribute to good production results along with happy laying hens.