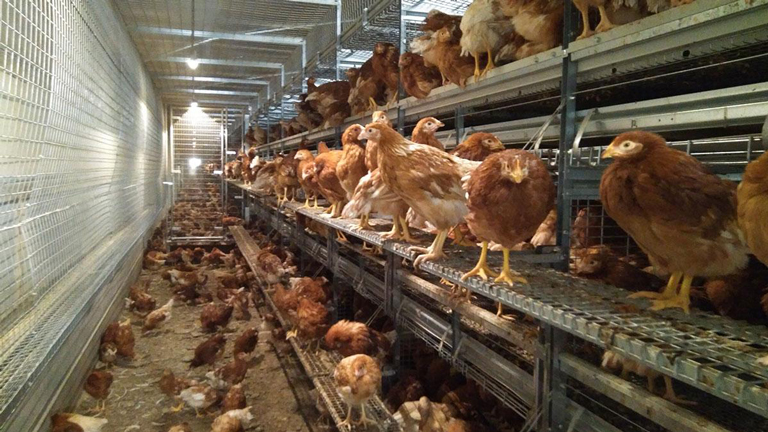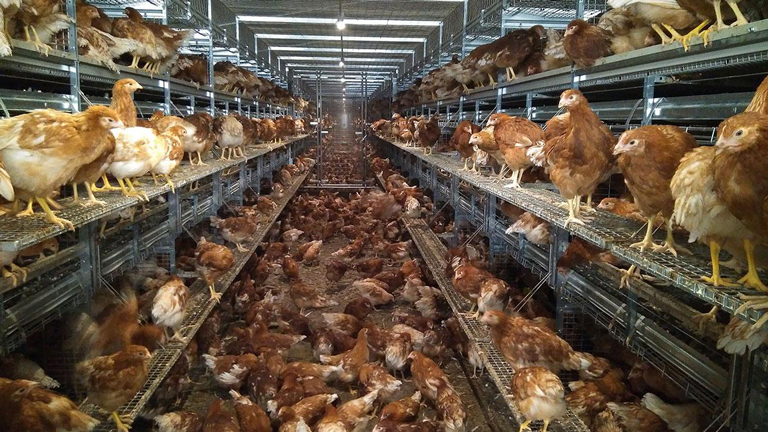 The Tecno Ideal Fas system was installed at Solarana poultry farm in Burgos and following its success the S.A.T. La Aguilera wanted to diversify its production to meet the requirements of the egg market with a new house that allows for the chicks to grow in an environment suited to the transition for and into the laying quarters.
For this Ingenieria Avicola designed the system based on the dimensions of : 103m x12m with 3m to the eaves and front storage of 3m an Ideal Fas system for 46,500 birds. Conforming to Control N.1377/CPR/EST- 0002.
The system allows for all functions ( power supply, cleaning , cooling and heating feeding ) to be controlled by the MACRON NEW control panel.