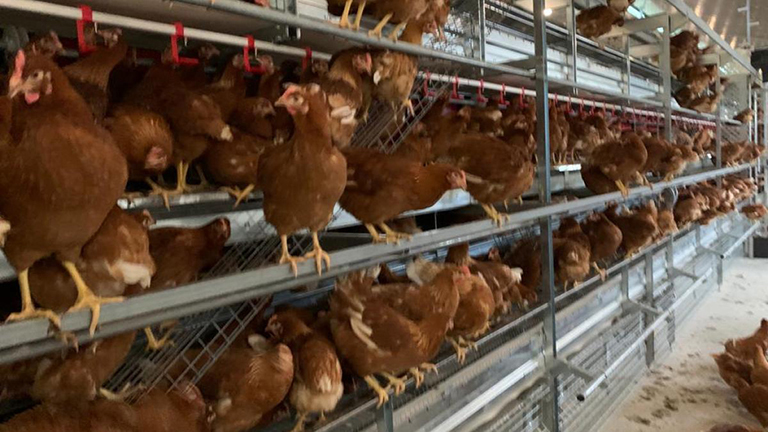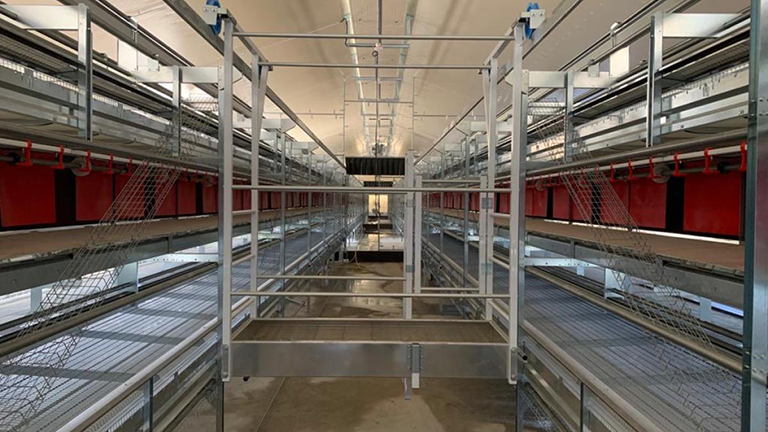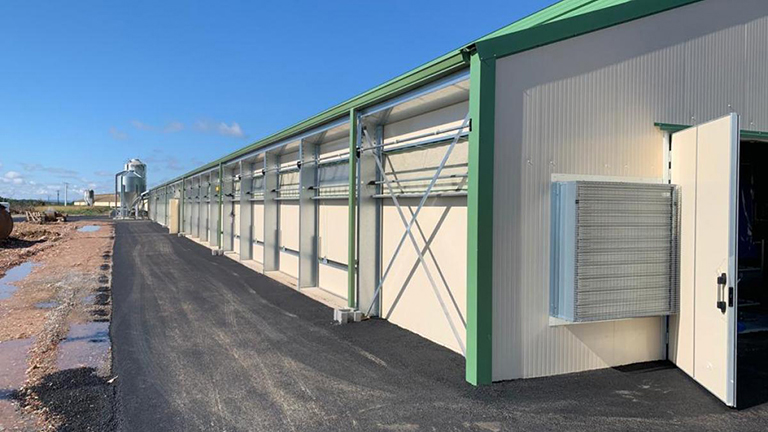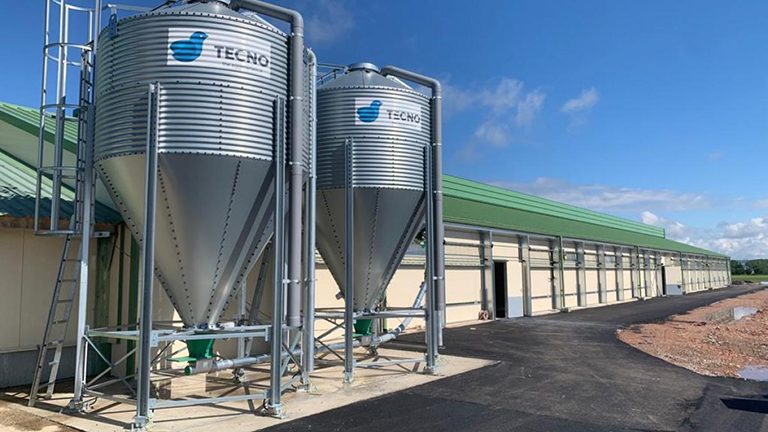 Given a choice for a place to stay safe and quiet, hens will choose a free-range house in a pleasant climate region, such as the south of France, where our last AS250 free range turnkey solution has been realized to host 12.000 hens, producing category N. 1 eggs.
Our AS250 solution is provided with a number of options for the hens to rest, lay, or walk around in order to increase their wellbeing. In addition to that, it is designed to prevent egg cracks and damage, as the nest is equipped with a closing mechanism, and also the two Niagara soft elevators on both sides for egg collection. These details make AS250 the ideal solution to increase the production quality, whilst at the same time meeting the strictest requirements given by the EU regulation on animal welfare.
For this project, Tecno and C-lines have joined forces, to achieve multiple turnkey goals: the renovation of the existing building, and the extension of the project, with the extra new free-range solution. What is amazing on this project is the very short lead time, considering that C-lines completed its task in 1,5 months only, and we ended the job within 2 months, wiring included. Following the client request, we also added some customization on equipment accessories, like changing color dimmable led lights, lateral inspection trolleys for better daily system inspection, and an additional egg belt cleaning system with small cleaning turbines.
In the south of France once again, we renovate our pleasure to working with C-lines in such valuable turnkey project, where competence, customization, flexibility, and time respect, have been part of the game.