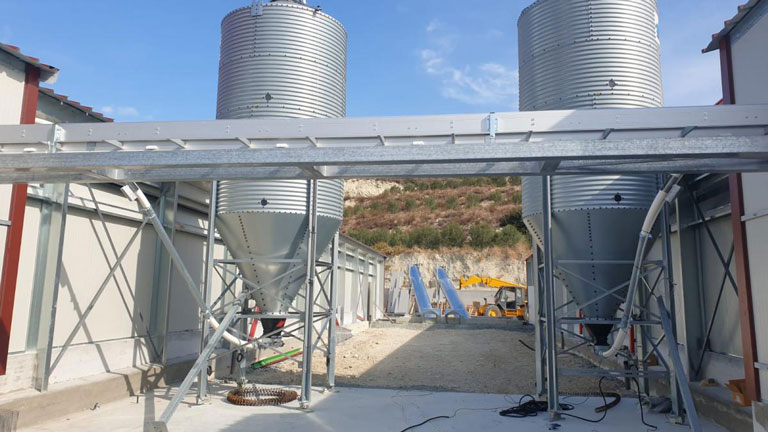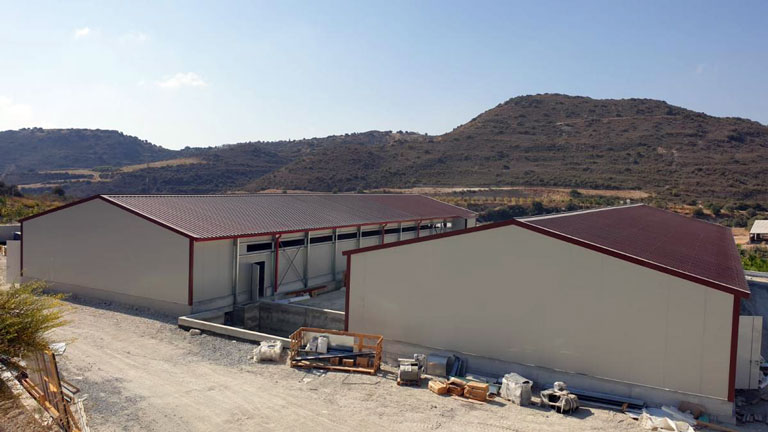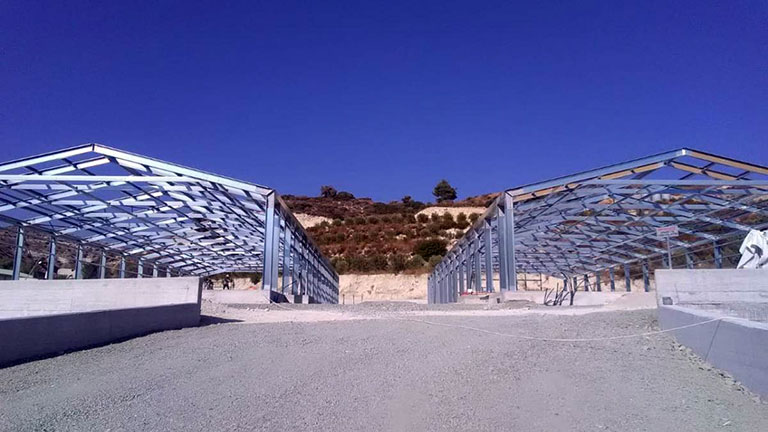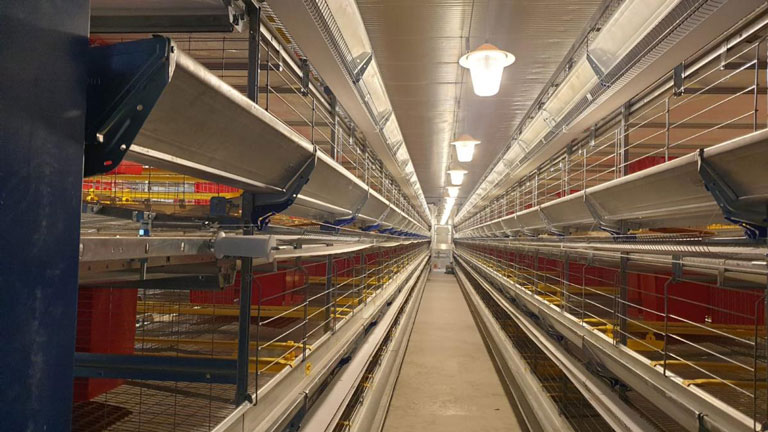 Leonos Trikkis farm is one of the most interesting realities in the field of laying hens on the island of Cyprus. This thriving business, which has always been linked to rabbits, has in 2020 decided to diversify its business by investing in egg production. By turning to Tecno for the Poultry Equipment; the customer is so satisfied with the result that he plans to expand with other dedicated poultry facilities in the future.
For the realization of this turnkey project, we worked in synergy with another company of the AGCO group, C-Lines: specialized in the production and supply of prefabricated structures for farms.
Together we have created 2 units for laying hens using traditional systems, to optimize the space and volume available in compliance with high standards of hygiene, safety and animal welfare.
How did we act?
Our Eggsperts suggested the use of the Plus system with automated accessories for water, feed, egg collection, air conditioning and cleaning. The modular solutions for Plus layers are stable and solid, equipped with accessories designed to satisfy the natural behavioural instinct of the birds. The scratching area is positioned externally to allow you to make the most of the ambient lighting and directly access the external range.
All equipment was delivered within the agreed time. C-Lines first built the 2 "EVOLUTION" sheds, and then equipped them with our solutions, thus offering the customer a turnkey project.
For the installation of the systems, local labour was used, with the supervision of a specialized technician from Tecno Poultry Equipment who guaranteed the correct implementation of the systems, intervening promptly when necessary.
To optimize the spaces dedicated to Trikkis Farm's new poultry business, we have equipped each of the two sheds with 3 rows of PLUS 78 and 1 row of PLUS 94 at 4 levels.
What are the advantages for the customer?
Leonos Trikkis is today a pioneer in innovative production, able to produce and market quality eggs, following EU standards on animal welfare.
The multilevel poultry system that we have built has allowed him to optimize the space available with a greater stocking density. Our goal is to ensure Leonos Trikkis has a profitable return on investment, being equipped with the most innovative automated systems, the customer can save on production and management costs since only one operator will be sufficient to supervise production.