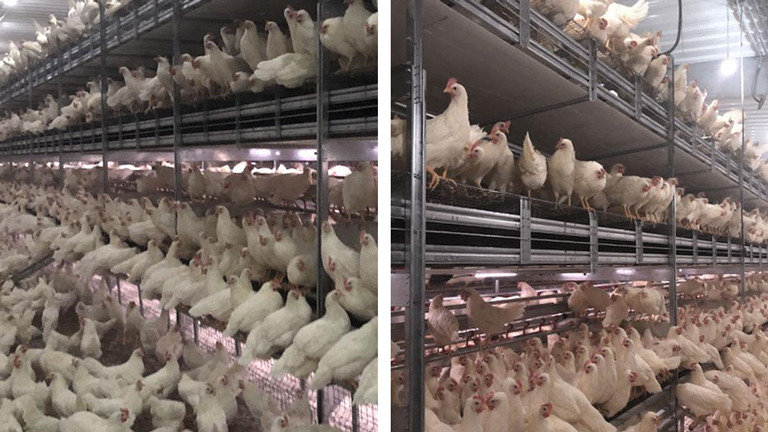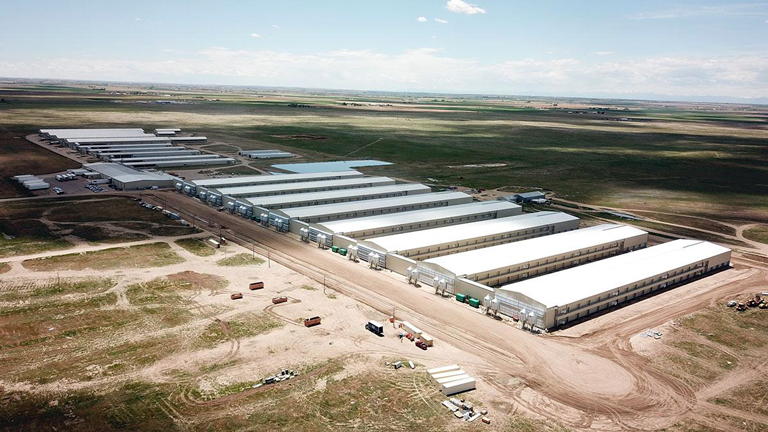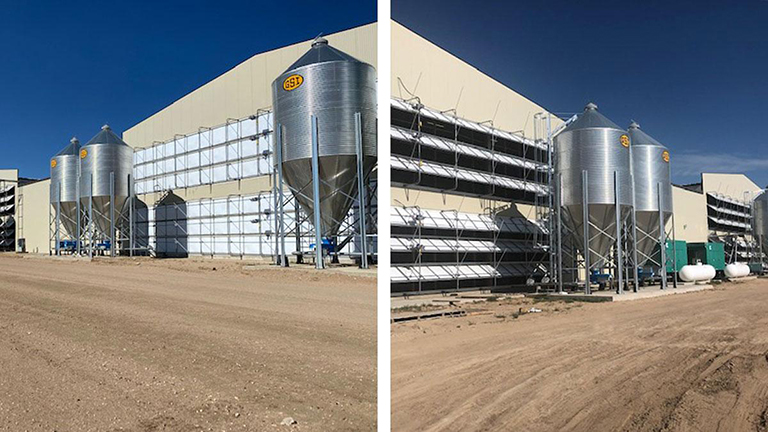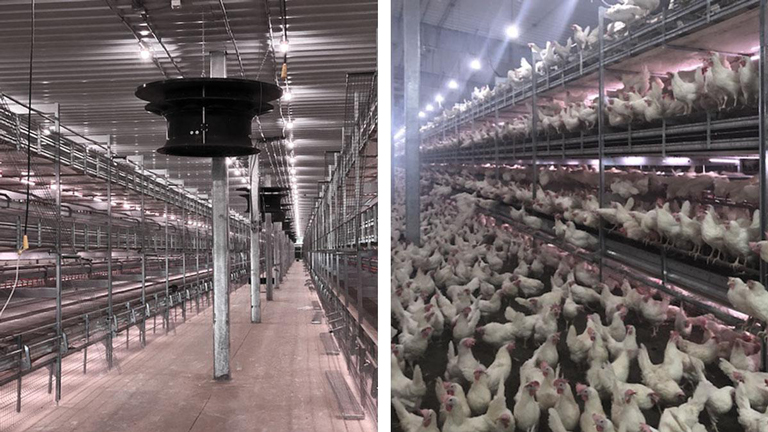 Tecno is a world leader for companies that want to modernize their production chain in the egg market. The innovative turnkey poultry plants designed and manufactured by an Italian company, in addition to the stringent requirements imposed by the regulations, always offer new solutions allowing customers to reach their predetermined goals.
A stars and stripes system
Through the American Tecno dealer, Tecno Poultry Systems LLC, we have designed the ideal laying system for Opal Foods, a poultry farm based in Roggen (Colorado) which had planned to increase its production with a state-of-the-art solution to compete among the best producers in the poultry sector. The vision of Brock Peterson, General Manager and Operations Manager of Opal, guided most of the decisions regarding buildings and equipment, while Tecno added design experience, selected materials and careful execution of the equipment.
How did we act?
Tecno has contracted and Turn-Keyed the Buildings and Equipment of 8 cage-free layers houses and 2 cage free pullet houses. Each Pullet and Layer House has 2 levels with 205,000 birds in each house. The cage free layer houses are equipped with the AS-540 aviary. This complex was started in Summer of 2018 and the last birds housed Summer of 2020 total of over 2.2 million cage free birds.
What are the advantages for the customer?
Tecno's turnkey layer complex guarantee Opal Foods some really interesting advantages: excellent performance, more Grade A eggs, easy cleaning and maintenance, automated management with less staff on the farm, animal welfare increased by the level of automation that reduces labour costs, customization of functions based on the specific needs of the customer, making optimal use of all available spaces.
As always, quality that lasts.