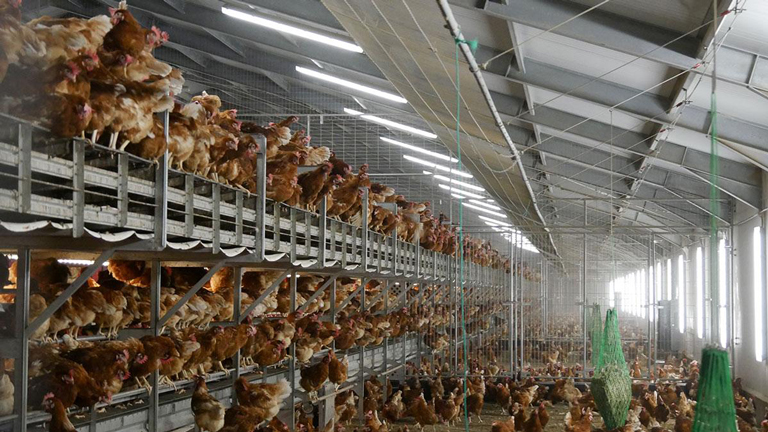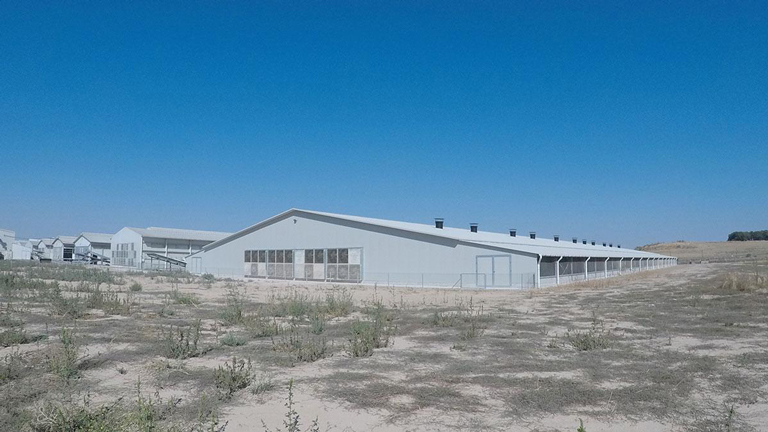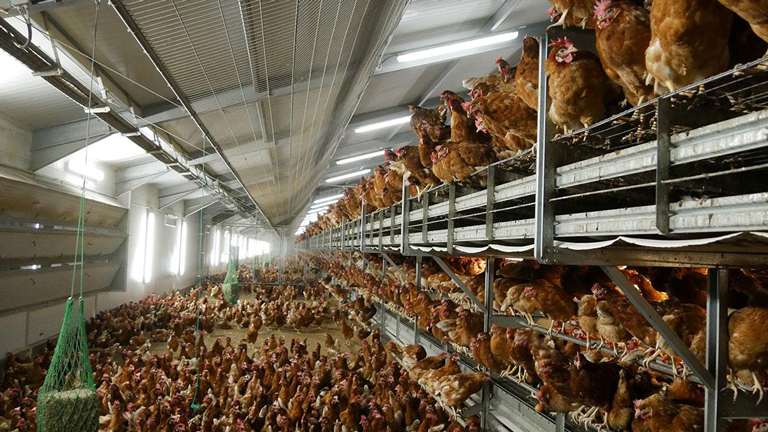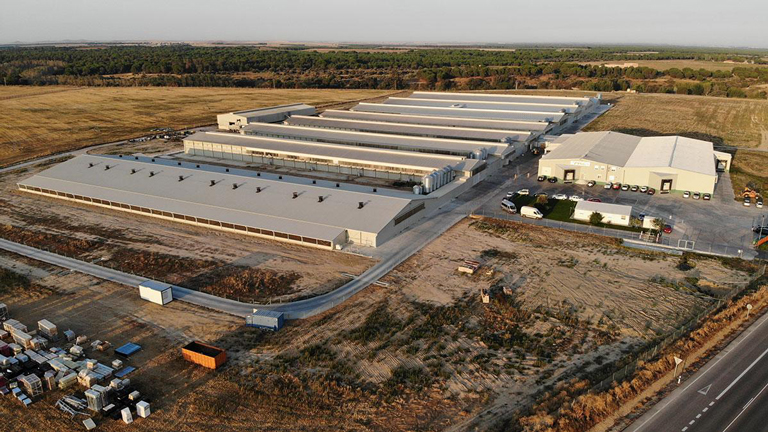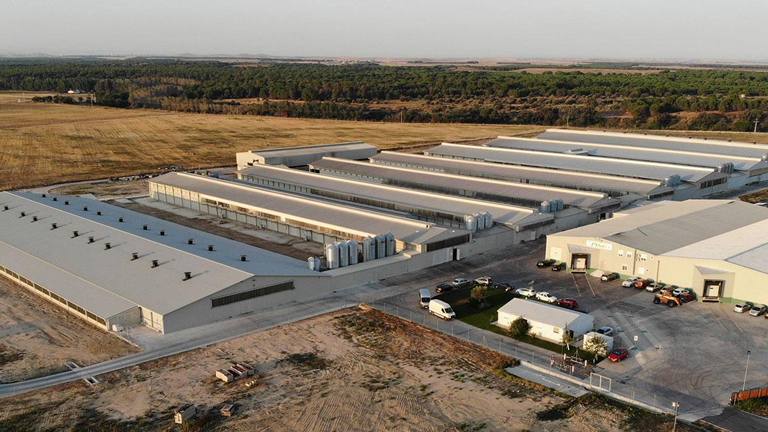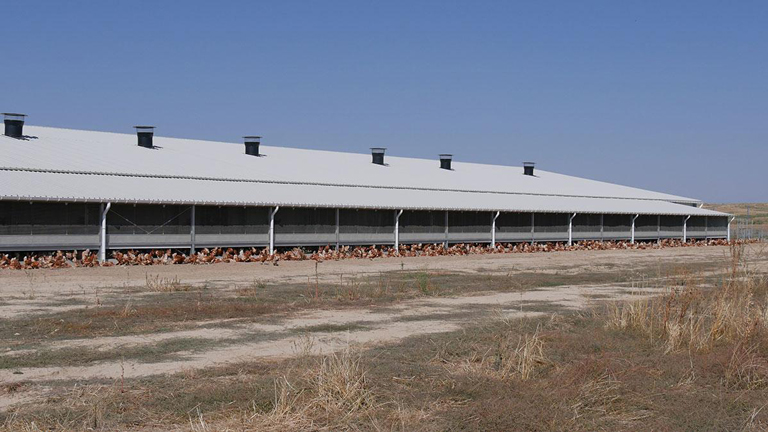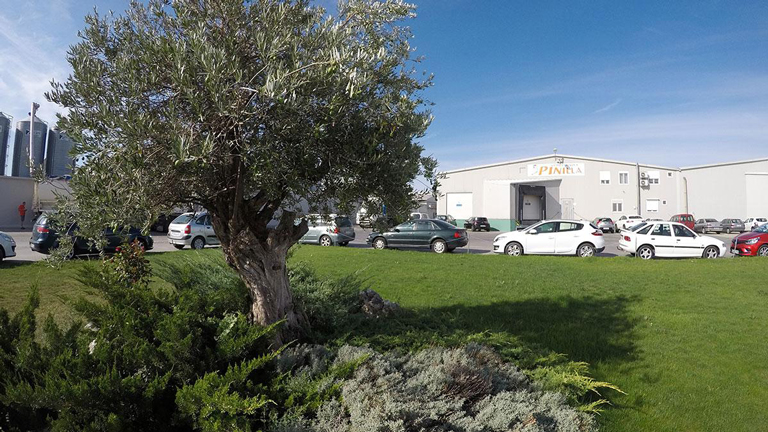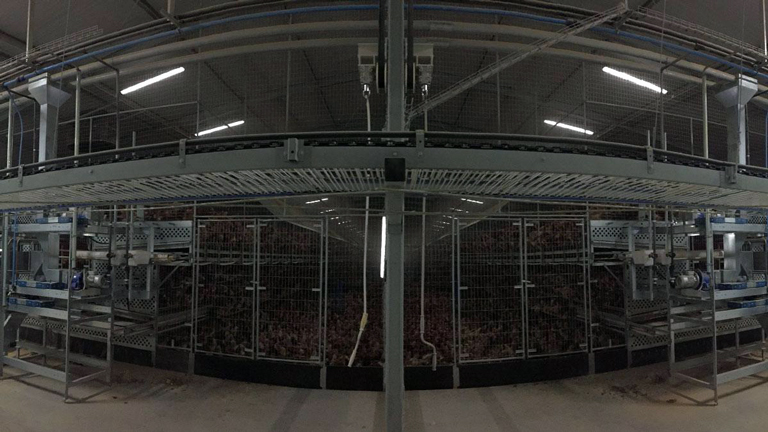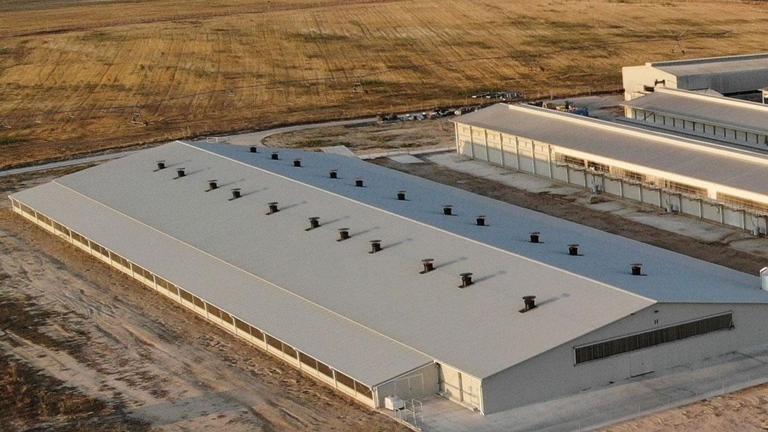 The systems for laying hens designed by Tecno are the ideal solution for companies that want to grow their production. This is the case study for Granja Pinilla company, located in Olmedo in Spain, a poultry farm run by a new generation of young egg producers. The customer turned to Tecno Poultry Equipment for expert support in the transition from traditional cages to the modern aviary system with advanced technologies. The challenge to be faced was the achievement of a total capacity in the production unit of around 80,000 hens.
How did we do it?
Through the Spanish Tecno dealer, Ingenieria Avícola, we designed a 124 x 48m unit with two 6m winter gardens on both sides of the building, obtaining a configuration of 48m (6 + 36 + 6 ). This solution reduces the total internal volume, allowing to optimize ventilation, and offers laying hens an intermediate space that facilitates their exit to the outside through the 30 pop-holes located on the sides of the building.
The unit has a long central division and 7 cross sections.
To study efficient ventilation in such large spaces, Tecno has implemented a traditional tunnel system in the design, but with forced air intakes through the chimneys on the ridge: these compensate for the depression generated by the extractors, thus avoiding an excessive air intake between the pop-hole to the range. In the same way, two extractors on the sides achieve great homogeneity in the internal environment by setting the ventilation to: minimal ventilation.
The Free Range aviary systems AS 580 Plus installed combines the needs of customers with the constant flexibility of Tecno: three levels in which laying hens can move, access feed troughs, a water system and the nest area that is connected to the egg collection belts. On both sides of the unit, the 30 pop- holes allow hens access to an outdoor area of 150,000 square meters. The system offers hens all the freedom they need and therefore guarantees the company a high level of productivity at a lower cost.
Which are the advantages for the customer?
The new Tecno design gives Granja Pinilla some really interesting advantages: excellent performance, automated management solutions with a single manager in the company, animal welfare facilitated by the level of automation that reduces labour costs, customization of functions based on the specific needs of the customer, making optimal use of all available spaces.
Quality that lasts.